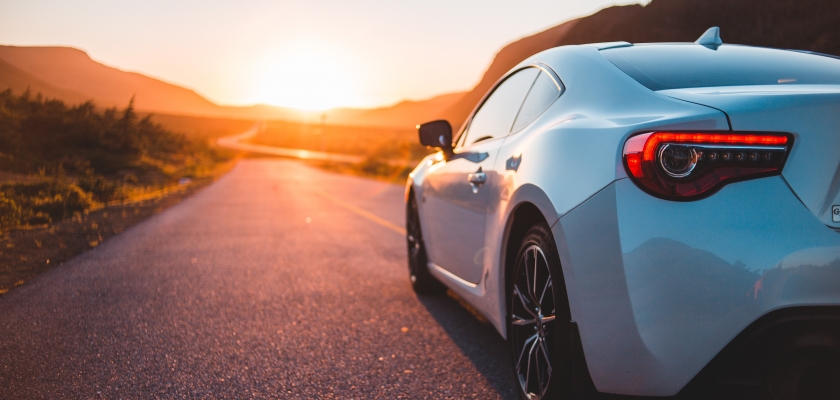 Keeping an auto repair shop running smoothly means wearing a lot of hats. To run and grow your business, you need the support of reliable technology, so you can streamline processes across the whole enterprise.
Too often, shop owners and managers find themselves handling processes manually, or juggling multiple, non-integrated software programs to conduct day-to-day operations. That's a frustrating waste of time – and it gets in the way of growing and scaling their businesses, as well.
How Can Auto Shop Management Software Help?
In a nutshell, automotive shop management software is an all-in-one solution that improves every facet of your daily work, by keeping all the information you need in one place, and streamlining and simplifying the many activities that make up a busy repair business.
A modern auto shop management system will include tools for everything from service writing, to invoicing, to shop workflow, to customer communications. By keeping all these functions in a single platform, you'll save time and money across your shop.
Your repair shop management software will also integrate seamlessly with other resources, like auto parts catalogs, vehicle databases, accounting platforms, and repair guides, so you can handle every facet of shop management centrally.
How Do I Know My Business Is Ready for Automotive Shop Management Software?
If the following four business goals resonate with you, but day-to-day operational challenges are getting in the way, automotive shop management software could be your ticket to future growth and profitability:
You Want… To Increase Your A.R.O. Value and Encourage Customers to Return
Increasing your revenue per ticket starts with great customer communication. By using technology like Digital Vehicle Inspection, or DVI, you can text your technician's inspection findings and recommendations alongside pictures and videos directly to your customers, so they feel empowered to make educated decisions quickly.
By providing information about both immediate repairs and future needs, you increase short-term revenue and also build trust with customers, which drives future sales. Combine that with a modern approach to communicating with customers via email and text, and you'll reduce no-shows and increase return visits.
You Want… To Spend Less Time on Tedious, Manual Processes
When you are running a busy auto repair shop, there never seem to be enough hours in the day. Auto shop management software can help ease the burden of managing people and parts, so you and your team don't waste time on non revenue-generating activities.
Staying on top of shop inventory was already a challenge, and recent supply chain issues have made the situation worse. If your shop management software integrates with top parts suppliers, you can check current inventory and availability and order all the parts you need with a single click.
Invoice creation is another time-intensive process, especially if you must create invoices manually or upload manually to a tool like QuickBooks. By selecting shop management software with accounts payable and receivable functionality, and integrations to popular software accounting packages, you can save significant time and effort.
You Want… An At-A-Glance View of What's Going On With Your Business
Sometimes, it's easy to get bogged down in day-to-day operations, and lose sight of how your business is performing. Auto shop management software can help you analyze shop performance and run a variety of reports to inform your business decisions.
Look for shop management software which includes real-time reports for critical business metrics like sales, inventory, time tracking, marketing, payables, and receivables tracking. This will allow you instant visibility into every facet of your business, whether you have 1 store, or 100.
Most importantly, in a time of elevated inflation and shifting costs, your shop management software should offer you technician tracking which accounts for flat rate labor, actual job time, and clock time, and reports calculate efficiency, productivity, and proficiency along with part and labor sales. This type of detailed reporting will help you watch your margins to ensure your business continues to stay profitable.
You Want… To Build and Retain a Winning Team
Building a reliable team for your shop is critical to your success. But in today's job market, finding and retaining team members can be a challenge. Auto shop management software can help here too, by making your shop a great place to work.
From workflow management, to scheduling, to fast and accurate service writing, your auto shop management software reduces the administrative overhead for your techs and service advisors, so they can spend more time doing what they love – providing great customer service and working on vehicles.
If You Are Ready to Drive Your Business Forward, R.O. Writer Can Help
As the most feature-rich auto repair shop management system available, R.O. Writer can provide practical benefits to all areas of your business. With features like smart shop management, multi-store integration, and built in Digital Vehicle Inspection, R.O. Writer will allow you to run your business much more efficiently, facilitate better productivity for your team, and build strong and profitable customer relationships.
https://info.rowriter.com/wp-content/uploads/2023/08/Auto-Shop-Management-blog-image-scaled-e1693330100572.jpg
720
1080
Susan Henry
/wp-content/uploads/2021/10/ROWRITER-Iogo.svg
Susan Henry
2023-08-31 12:14:45
2023-09-08 08:21:52
4 Signs Your Shop Is Ready for Automotive Shop Management Software