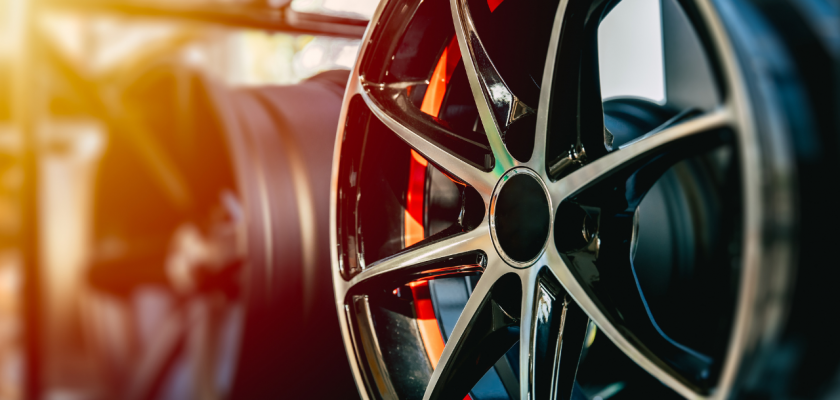 How Using Auto Shop Management Software Can Address Those Concerns
Auto shop owners face a wide range of challenges running their businesses. A recent survey showed that the priority of those challenges has shifted in recent years.
IMR, a national automotive market researcher, conducts an annual survey of auto shops across the country and asks what they perceive as their biggest challenges for the upcoming year. In January 2023, IMR interviewed 500 independent automotive repair shop owners to gain insights into the challenges repair shops expect to face in 2023 and beyond.
Not surprisingly, four of the top ten responses centered around auto parts. The number one most common response was "Finding affordable parts", with 45% of respondents citing this as a concern. Number four was "Getting parts on time" (named by 22.4% of respondents). "Decreasing parts quality" (13.3%) was number nine and "Parts shortages" (11%) rounded out the top ten.
While sourcing auto parts is always something shop owners have to concern themselves with, this is relatively new as a major challenge. In IMR's 2019 survey, prior to the Covid pandemic, auto parts issues did not make the top four shop owners concerns. The pandemic temporarily shut down the production of auto parts and disrupted the global supply chain for the delivery of those parts for even longer. Issues with auto parts availability, quality, and affordability are still being felt throughout the auto repair industry.
At a time like this, having an auto shop management software system that helps you source, price, and manage your inventory of auto parts is more important than ever. Here are three ways R.O. Writer can help alleviate your parts concerns:
1. Find and order parts faster
Today's online auto parts catalogs are certainly more efficient than the paper catalogs of old, but comparison shopping for availability and price can still be time-consuming. If you regularly shop with five different parts suppliers, you must visit and learn to navigate five different online catalogs, all of which look and behave differently, with different interfaces and functionality.
R.O. Writer solves this problem with Smart eCat, the online catalog that gives technicians access to thousands of parts suppliers, all integrated within a single system. Learn to use this one catalog interface and you can access all the parts suppliers you regularly use, from AC Delco and Advance Auto Parts to US Auto Force and XL Parts. A single parts search lets you compare pricing and availability from up to 10 suppliers on the same screen at the same time.
Want even more time savings? You can order the selected parts and have them posted directly to your repair order from within Smart eCat.
2. Get better prices on parts, increase your profits
Having access to thousands of different parts suppliers with Smart eCat makes it easy to get the absolute best prices on your auto parts purchases, and to do it quickly.
In addition, Smart eCat displays every part's cost, core charge, manufacturer's suggested list price, and sale price to ensure you charge the correct amount for each job. Flat rate labor times are automatically listed, making building out your repair orders easy and continually charging the correct rate for each job.
3. Manage your parts inventory more efficiently
Do you know exactly what's in stock at your shop and what needs to be ordered? Inventory management can be a challenge for even the most experienced auto shop owners. With thousands of parts from dozens of suppliers, keeping track of inventory levels, reordering parts on schedule, and avoiding overstocking or understocking can be a time-consuming task. This gets exponentially harder if you have multiple shops.
R.O. Writer's inventory management feature gives you valuable real-time visibility into your stock to help you:
Track which parts are in stock and which parts need to be re-ordered
Figure out which parts you use more frequently so you can adjust your inventory levels
Automate the ordering process for parts you use regularly, to ensure you always have what you need on-hand
Reduce waste, increase efficiency, and improve overall profitability
By analyzing parts usage trends and customer demand patterns, you can adjust inventory levels to ensure you have the parts you need, even during periods of high demand.
If your shop management software system, or lack of one, is not doing these things for you, it is time to consider a change. At a time when parts can be expensive and hard to find, you need a system that does the work for you, in a fraction of the time it would take you to source parts and manage your inventory manually. R.O. Writer can change the way you look at managing auto parts at your shop.
https://info.rowriter.com/wp-content/uploads/2023/07/Auto-Parts-blog.png
720
1280
Pooja Chiplunkar
/wp-content/uploads/2021/10/ROWRITER-Iogo.svg
Pooja Chiplunkar
2023-07-14 10:09:32
2023-08-04 11:36:00
One of the Top Challenges Facing Auto Shop Owners Today: Auto Parts