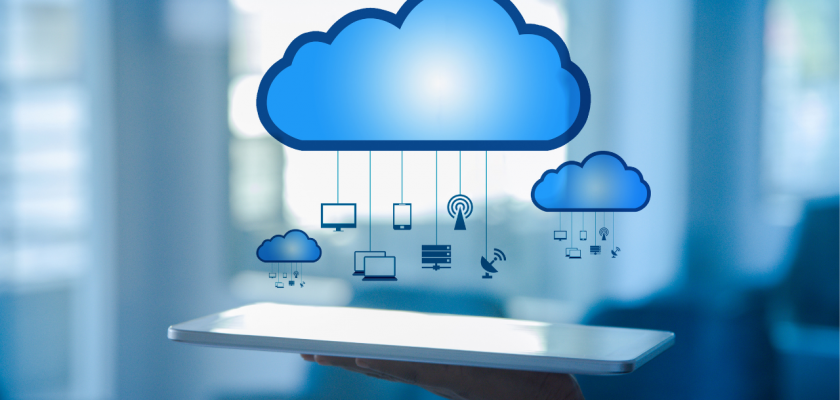 With the rollout of R.O. Writer Version 3.1, we sat down with Rick Stermole, Director of Business Development for R.O. Writer, for his take on what makes this new version so exciting, and to get a glimpse into the future of the leading auto shop management software. Rick joined the R.O. Writer team more than 20 years ago in 2001 and has been heavily involved in its development since then. Rick has 45 years of experience in the heavy truck and automotive aftermarket and holds several ASE Certifications, including ASE Master Certified Automotive Technician, ASE Master Certified Heavy Duty Truck Technician, and L1 ASE Certified Advanced Engine Performance Specialist.
Q: What is it about R.O. Writer Version 3.1 that has everyone so excited?
A: The reason the release of R.O. Writer Version 3.1 is such a big deal for all of us here is that it is not simply a new iteration of our incredible auto shop management software, but an evolution. This new version introduces several new features that will immediately impact the way repair shop owners do business and service their customers and a new development that will lead to a transformation of R.O. Writer.
Q: Let's start with the new features. How transformational is it to add texting directly from R.O. Writer?
A: Being able to text your customers directly from the R.O. Writer main window is huge because it is something our repair shops have been clamoring for. You can now hit a button and send your customers a text with pictures, a copy of the repair order, even video, and they can text back to you. It's very intuitive. It looks and feels like most texting apps that you have on your phone or other device, so the learning curve will be very simple, if there's any learning curve at all.
Shop owners have been asking for texting and it makes perfect sense. It's the way people prefer to communicate now. People don't answer phone calls from unknown numbers, there's too many scammers out there, and a lot of people don't even set up their voicemail. So how do you get in touch with customers, or keep them updated when their car is in your shop? You text them. And shop owners understand this because they probably prefer to communicate the same way. Texting makes it so much easier to communicate with your customers about a repair, and give them the information they need to make a decision.
Before this, if you wanted texting, you had to purchase DVI suite, our Digital Vehicle Inspection app. Now the texting component itself is embedded in R.O. Writer. And if you have DVI suite, it'll actually work with both products. It's all the same texting system, so I can send a text from one or the other, and read them either place.
Q: What about the new Online Appointment Request feature, how does that work?
A: This new feature integrates a repair shop's website with R.O. Writer to give shop customers the ability to go online and send a request for a service appointment. There is a widget that shops install on the backend of their website that allows the shop to add a "Request Appointment" link that customers click to fill out a form. The form lets the shop's customers request a preferred day and time frame for their appointment, specify what service is needed, and provide their contact information. When they submit the form it is delivered in R.O. Writer – a little window will pop up that says there's an appointment for you. When you click on that, you'll see all the information and you'll be able to accept that appointment and put that into your scheduling program. Or, if you don't have an available appointment on the day and time they requested, you can call them back to reschedule.
Q: Version 3.1 adds access to NTW's New Metro System. How is that an improvement over NTW's previous offering?
A: NTW (National Tire Wholesale) is one of the largest U.S. tire distributors in the wholesale distribution market. R.O. Writer 3.1 introduces full integration with the new NTW Metro Tire Supplier system, which does a better job of sourcing tires against NTW's massive tire inventory. NTW's new Metro System can see a broader range of their warehouses and distribution centers to be able to locate that tire that is difficult to find. For example, you sell a customer a set of four tires. The guy goes out, drives for 2,000 miles, hits something in the road that splits open the side wall of one tire. That customer doesn't want to buy four new tires. They want one tire. But you're not going to mismatch their tires, so you need to find that exact match. Something like that can be a challenge. Certainly since COVID, finding tires has been a real problem because of a slowdown in production and disruptions to the distribution chain. Some of those effects are still being felt. Metro is able to look at a broader range of locations to be able to locate that hard-to-find tire for you.
Q: Is the new integration with O'Reilly Auto Parts a similar improvement?
A: Absolutely. O'Reilly Auto Parts® is one of the largest specialty retailers of automotive parts, tools and accessories in the United States and Mexico, with more than 6,000 locations. R.O. Writer 3.1 adds full integration with the extensive O'Reilly online catalog to find and order auto parts, a big win for users of R.O. Writer. Previously, we offered connectivity with O'Reilly Auto Parts, but it was more limited. We now connect to their full catalog online. You'll be able to see all the parts they have available, select a part, drop it on the ticket and order. You can also connect to O'Reilly's full catalog within the R.O. Writer Smart eCat system, our online catalog that gives technicians access to thousands of parts suppliers in one system.
Q: What is Smart eCat and why is it such an advantage?
A: Smart eCat, our online parts catalog system, is one of the core features of our product and a huge benefit of R.O. Writer. If you use our Smart eCat interface, you only have to learn one catalog and you can order parts from literally thousands of different suppliers. We connect to O'Reilly's, NAPA, AutoZone, Carquest, Advance Auto Parts, AC Delco, Ford Motorcraft, the Aftermarket Auto Parts Alliance, and the list just goes on and on. Why is that important? Because each individual part supplier also has their own catalog, and of course every catalog looks and behaves differently. That's a lot to learn if you're buying from all those different companies. With Smart eCat, you learn one system and you'll see all of these suppliers in the exact same user interface. It just simplifies things so much for the user.
Another thing that Smart eCat does: if I typically buy from five different parts suppliers, when I go to the Smart eCat catalog to search for a part, it queries all of them and puts all the results on one screen. [You can check part pricing and availability from up to 10 suppliers on the same screen at the same time.] If I go to the O'Reilly catalog, it is only going to show me O'Reilly, not the others. So if I want to compare prices and availability, I'd have to go to all the other sites individually. It's certainly a lot more efficient to have one display with everything.
If you're new to service writing, I can teach you that one interface and now you can buy parts from all your different suppliers. Whereas if you're new to service writing and you have to use individual catalogs, I'm going to have to teach you how each part store does it, and each one is different. Some are pretty intuitive, some are a little clunky. It's all over the board.
This is why we always push Smart eCat, both for new and current R.O. Writer shops. If you're in the market for auto repair shop management software, Smart eCat is another major reason R.O. Writer stands out above the competition. If you're already an R.O. Writer customer but don't have Smart eCat, this upgrade to Version 3.1 is the perfect opportunity to add it and change the way you find and order auto parts and supplies forever.
Next: Rick talks about groundbreaking changes to R.O. Writer that will transform the software for the future. Read more.
https://info.rowriter.com/wp-content/uploads/2023/08/Hybrid-Cloud-1.png
720
1280
Pooja Chiplunkar
/wp-content/uploads/2021/10/ROWRITER-Iogo.svg
Pooja Chiplunkar
2023-08-24 08:47:27
2023-08-24 08:47:27
R.O. Writer Version 3.1 – Q & A with expert Rick Stermole. Part 1