Brandon Aubey is the owner of Total Auto Repair, a full-service center building that is family-run and operated. Brandon opened his shop in El Paso, Texas, in January 2022, and since opening its doors, the shop has already built a strong local reputation for its stand-out repair services.
His growing shop consists of six lifts with three technicians and generates between $60,000-$80,000 a month in revenue. With a thriving business, it was paramount that the shop had a stable and reliable shop management system to help manage the day-to-day operations and further help accelerate the shop's productivity and profitability.
Before choosing R.O. Writer, Brandon had initially invested in cheaper and new-to-the-market software. He soon found that the software was missing key functionality and was not as intuitive to use as he originally thought.
Pitfalls of New-to-Market Software
In an industry where customer service is crucial, issues with sending text messages to customers was not the customer service image Brandon wanted to portray. The new software company took a month to resolve their software's inability to text customers, causing Brandon and his team to lose many hours on the phone with the company's support team. These hours could have otherwise been spent on servicing customers.
"When software goes down, it affects how the customer perceives you and the chances they will return to your shop for future business," Brandon Aubey.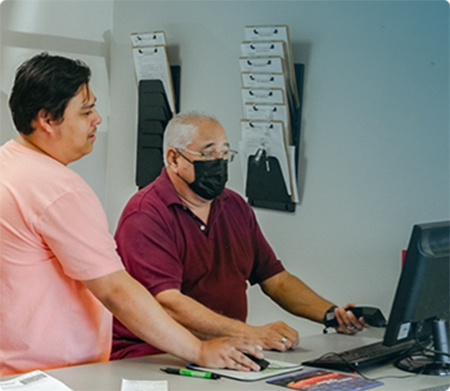 New-to-market cloud-based software requires constant upgrades as the companies work on building out their new platforms, leading to increased downtime for shop owners. In Brandon's words, "They don't have everything together and are constantly upgrading."
In addition to the software's issues with texting customers, the software struggles to integrate with various industry partners, like PartsTech, leading to additional hours of lost time.
It became clear to Brandon that the newer software had a lot of work to do to reach the level of sophistication he required to run his shop smoothly. Brandon decided it was time to look for alternative shop management software to improve customer service, productivity, and inventory management.
The Solution: Choosing a Mature Software Program
Brandon researched the various auto shop management software systems available, and R.O. Writer stood out as a robust, comprehensive, and mature platform with over 30 years of experience meeting the needs of repair shop owners. Brandon weighed the pros and cons of cloud-based and on-premises software options available. Ultimately for Brandon, having on-premise software provided him with control over operations without concerns about the negative impact of constant forced updates or internet connectivity interfering with software functionalities and workflow.
Smarter Shop Management
Brandon noted his shop uses R.O. Writer's suite of Smart Tools daily, which accelerates shop productivity and, in his words, "makes simpler jobs easier to do." This saves his team time when completing basic day-to-day tasks.
One feature Brandon often uses is R.O. Writer's Smart eCat parts catalog. Unlike his previous provider, who had issues connecting to PartsTech for ordering parts, Smart eCat is built into R.O. Writer and connects with hundreds of suppliers. Repair shop owners can view parts from up to 10 suppliers simultaneously. Having a built-in catalog on one system to search and order parts not only streamlines operations but also ensures that technicians can always connect to the parts catalog without having the connection break or go down.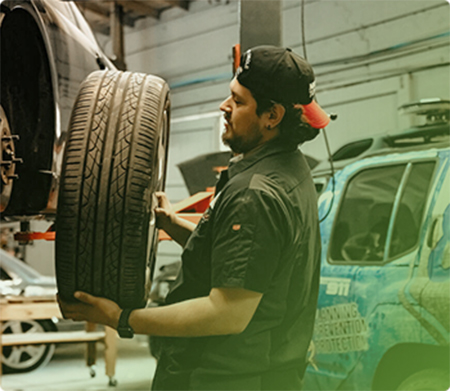 Smart Oil has also been another favorite R.O. Writer feature for Brandon. Smart Oil automatically selects the right oil viscosity and capacity for the vehicle, making it quick and simple to create oil change tickets Smart Oil also helps owners maintain profit margins by automatically increasing the price of an oil change when the vehicle requires additional oil.
Productivity is Key
When asked how he feels he has benefited from R.O. Writer, Brandon noted that the system's ease-of-use and ability to get daily tasks done quickly and efficiently came out on top. He estimates that he and his team have saved hundreds of hours by switching to R.O. Writer.
As Brandon said:
"
"Time is money. [In R.O. Writer,] It feels a lot quicker to write repair orders and to complete estimating. Going through these tasks quickly, has helped out a lot."
Switching Gears
Moving from one software package to another can feel daunting at times, but Brandon found the transition to R.O. Writer easy and smooth. The Professional Services team was readily available whenever he needed help.
The onboarding process and data migration "was seamless," he commented. "Our trainer was very accommodating despite different time zones, and the support is fast." He found that the initial training was more than enough for Brandon and his team to orient themselves with the software.
We believe providing users with the support they need when they need it is critical to maintaining operational standards. We have developed our onboarding, training, and support processes to include live experts, webinars, videos, and digital documentation that is easy to access for speedy resolutions.
In-person or virtual onboarding
Quick support response
Online help
Videos
Webinars
How-to guides
Easy to access documentation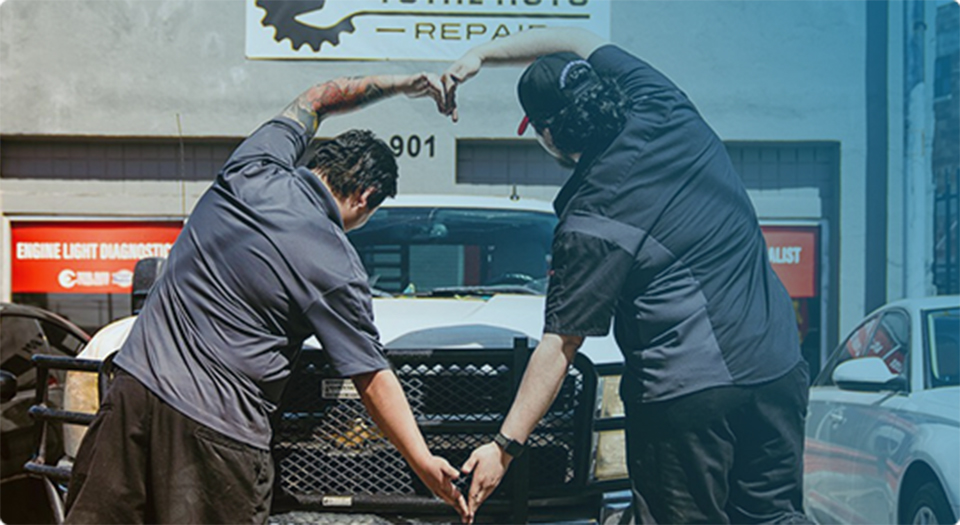 Brandon's Advice for Owners Shopping for New Shop Management Software
What is Brandon's top piece of advice for repair shop owners looking to install or upgrade their software?
"
"Make sure that the software is saving time on the estimating side, is easily accessible, and that the integrations are always going to work. Trading a few more dollars for increased productivity is a good investment."