Hitting the Ground Running with R.O. Writer
At the age of twenty-six, Steve Jordan purchased his first Goodyear location in 1996. It took another six years before he opened a second location, a 10-bay facility, which he built from the ground up. Steve Jordan is now a Support & Safety Director at Car Concepts LLC. Car Concepts Inc. offers 12 locations in the Dallas and Fort Worth, Texas, and surrounding areas with over 140 employees and sales cresting over $2 million in monthly revenue.
Growth Out of the Gate
Steve had a lot of experience with auto shop POS systems but found they were not robust enough to meet the requirements for running his business. He switched to R.O. Writer when he took over his first store. His Revenues doubled within the first six months The following year, revenue doubled again. Customer service was the main driver of these increases, with the software playing a key role in growth – particularly by ensuring the speed and accuracy of writing estimates.
In 2013, Steve sold his dealerships to Car Concepts LLC. They have been using R.O. Writer for 26 years, but in the last decade achieved much more meaningful scale by doubling the number of shops in their business from 6 to 12. Steve took on the role of implementing new processes and standards companywide, effectively putting all the tools of RO Writer to good use maximizing profit and efficiency.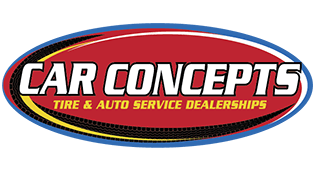 Experimenting with New-to-Market Software
In 2021, Car Concepts Inc. decided to experiment with one of the newer, cloud-based, shop management systems on the market at one of their smaller locations.
"While each program has its strengths and weaknesses and always room for improvement, I spent over 100 hours of screen time demoing all these newer auto shop point-of-sale systems," Steve commented.
"
There were several downfalls to the cloud-based systems. They were more of an invoicing processing point of sale system than a store management system. Many do not work well with government, national, or fleet accounts.

Steve Jordan, Support & Safety Director at Car Concepts LLC
Comparing Key Functionalities: Service Writing, Inventory Management, and Ordering Parts
During the trial, Steve was able to compare R.O. Writer, the mature market leader, and the newer cloud-based software and offered some insights.
Limitations with inventory management were a big concern. Whereas the newer system did not offer any inventory process to enter inventory counts, R.O. Writer's Inventory Management system was the winner. Pulling up parts availability and referencing total inventory value was an issue with the newer software. Additionally, entering expenses that were not tied to specific invoices, such as uniforms which are a shop expense, was another cumbersome problem.
R.O. Writer also comes out on top when it comes to ordering parts with their Smart eCat function. The built-in parts catalog allows repair teams to shop from hundreds of suppliers within the same system.
Service writing is also made simple with Smart eJobs. Steve has found the job creation process to be very user-friendly, allowing his teams to execute work, see part availability, and order all within one screen.
The time savings from not needing to transition between multiple screens improves the shop's efficiency and pricing accuracy, leading to higher profit margins for Steve.
Cloudy Days on Multiple Fronts
Many of the cloud-based systems require the use of their proprietary merchant services, which means shops lose autonomy over their expenses, which is not an issue with R.O. Writer.
The experiment resulted in over "100 administrative hours being lost", a reduction in customer calls, difficulty ordering parts, reduced profitability, and the conclusion that new is not always better.
Consequently, Car Concepts location, which was experimenting with the other software package, converted back to R.O. Writer after its one-year trial had ended.
Maturity Hits the Mark
In this industry, there is no substitution for experience. As one of the first shop management software systems to market, R.O. Writer has spent over 35 years developing and implementing tools and systems that allow shop owners to maximize the potential of their operations.
Other R.O. Writer features Steve's team uses frequently are the Smart Oil and Tire Quote features.
Steve's Advice for Owners Shopping for New Shop Management Software
"You should put a lot of screen time into demos before making a commitment. You want to have as small of a learning curve as you can without impacting productivity. Pick software that has a good workflow that untrained employees can easily follow. You need something that flows."
With proper training, Steve finds that R.O. Writer is very user-friendly and helps guide staff through a seamless process that keeps them focused on finishing the job creation process rather than frustrated and struggling to switch between multiple applications. Particularly for growth-oriented shops, this should be a key consideration.
Steve also stresses that assessing your inventory needs and comparing them to a software's ability to manage, order, record, and report is important. Ensure the system you choose offers streamlined, intuitive functionality, which will result in operational efficiency and profitability for your shop.