Black Bear Auto in Bristol, Connecticut doesn't look like any auto repair shop you've ever seen before. The entire building is painted to look like a log cabin and the bay doors are painted with scenes of huge black bears inside the shop, in overalls, working on cars. The paint job, brainchild of shop owner Barry Balaban, was in response to a major road construction project outside the shop in 2015 that really hurt the business.
"It gave us no road traffic to our building," Barry recalled. "It basically shut us down. We had a graffiti artist come in and paint our whole building. That and a couple of TV commercials got us through that down period."
The decision to embrace the black bear theme in a major way has made Black Bear Auto one of the most recognized buildings in Bristol. It has also been a boon to the business.
From Accounting Software to Shop Management Software
Soon after, Barry was faced with another big decision that would shape the future of Black Bear Auto. If he wanted to continue to transform his business and take his shop to the next level, he knew he needed to start using shop management software.
"I've been in the industry for 36 years," Barry said. "I started working for dealers, then moved to mom and pop operations before I went out on my own. For 20 years we ran our business on QuickBooks. We just didn't know any better."
70% Increase in Average Repair Order
Barry started looking into auto repair shop management software at an industry tradeshow. He heard about R.O. Writer, and the more he learned about it, the more it sounded like the right fit.
"I was a member of the Automotive Training Institute and one big thing they push is management programs that integrate everything," Barry explained. "And that's what R.O. Writer does. We started working with it in February 2018 and we have never looked back. Before we started, we were carrying an ARO (average repair order) of $300 to $350, and now we're at $550 plus, and that's in less than two and a half years."
Barry likes the fact that in addition to it's broad capabilities and features, R.O. Writer gives his shop the ability to easily add on apps that fully integrate with the product. During the past year, his shop added a credit card processing integration that has increased revenue and contributed to reaching an ARO of $550.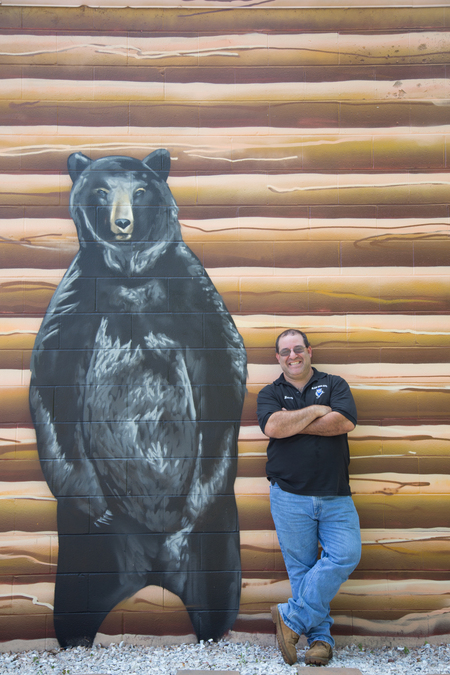 "
"The R.O. Writer program, we can't run our shop without it now. It saves us hours upon hours, with all the canned jobs and everything. It's been a godsend for us."

Barry Balaban, Former Shop Owner
Shop Management Made Simple
For anyone else out there looking for a shop management system, whether you're just starting out or are a long-established business, Barry has some advice.
"There are a lot of great programs, but R.O. Writer is honestly the best way to go," he said. "It's so simple and easy to use. You can just do your job, be a service writer and deal with your customer. You don't have to worry about 'how do I write this' and 'where do I find that?' It brings everything together, to be able to run an entire shop in one program."
Prepare for the Future
Barry's transformation of Black Bear Auto has been so successful, it has allowed him to move his life in a new direction.
"I just sold my business to new owners, and R.O. Writer is a huge part of my being able to get to that point," Barry said. "I love this business, I built it from the ground up, but I've been doing this for 36 years and it was time for me to go do something else. I couldn't have gotten to where I was, and to be able to sell the business for what I did, if I hadn't put R.O. Writer in to automate us."