Airdrie Auto Haus is a family-owned auto repair business that started out of Mike and Carol Mecherk's garage and now employs five people in Calgary, Alberta. They've been in business for 10 years and, over the last five, have used R.O. Writer as their shop management software solution of choice. Since adding R.O. Writer to their shop, they've seen significant changes in their ability to stay organized and better serve their customers.
Katrina Winslow, Shop Manager at Airdrie Auto Haus, sat down with us to discuss how R.O. Writer has changed their business model for the better.
Challenges of Pen and Paper
Initially, the Mecherks were doing all their customer service and tracking themselves by hand and memory. Scheduling consisted of putting pen to paper, using post-it notes, and keeping track of loose papers. As the business grew, keeping track of parts and inventory, customer information, and quotes became increasingly difficult. Airdrie Auto Haus realized they needed a shop management software solution to help them manage all the incoming and outgoing information, and they chose R.O. Writer.
Improving Shop Organization and Workflows with Software
For over five years, Airdrie Auto Haus has utilized R.O. Writer to help them keep customer information and history in one place. It is easy for them to look up their customers' data and ensure it is up to date. The software has also helped them streamline their scheduling and service writing process, so they no longer need to rely on hard-to-follow handwritten notes.
Katrina explained that as the business grew and new employees were hired, delegating tasks became increasingly important. When a business is your own, it is tough to give ownership of tasks over to others without visibility into how items are progressing.
R.O. Writer provides Katrina with the tools to easily delegate tasks between owner and employee in a streamlined and transparent fashion. With the right shop management software, she can always see what each technician is working on and how far they have progressed on their assigned jobs.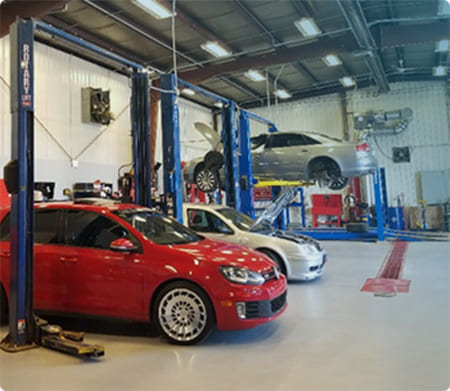 60% Increase in Approved Service Reminders
R.O. Writer's shop management software automatically reminds users of customers' previously declined services and upcoming vehicle maintenance needs, ensuring that the shop stays on top of sales opportunities.
"The software has helped us keep track of service reminders. If a customer says no to a service that we advise for, it's marked in the system. Then the next time that customer is in, it will notify us that they declined that service last time, and we can bring it up to them again," said Katrina.
This helps them ensure that customers are not going too long before replacing parts like brake pads or getting their oil changed. Knowing how long it's been since the last time the vehicle was serviced helps stress the importance of car maintenance and keeps safety top of mind.
In Katrina's experience, 60% of customers that Airdrie Auto Haus reminds of a declined service decide to approve it.
"
"[R.O. Writer] has helped us keep track of service reminders for when a customer returns, and therefore we are able to keep those sales in-house."

Katrina Winslow, Shop Manager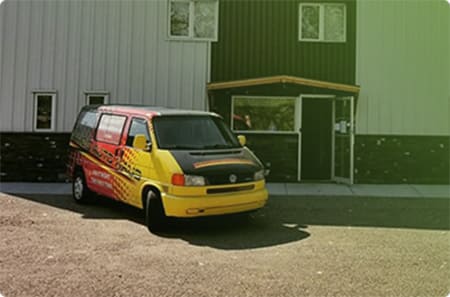 20% Decrease in Part Loss
Once the team implemented R.O. Writer, Katrina audited the shop's inventory and organized all the shop's stock using R.O. Writer's Inventory Management Solution. Once all the items were added to the system, Katrina could easily see where the stock was going, quickly catch improperly entered parts, find lost or improperly sold parts, and use the system's Lost Report to help her stay on top of inventory.
As a result of digitalizing the shop's inventory management process, Katrina says they have seen a 20% decrease in lost or improperly sold parts.
"
"We use a lot of the Inventory Management feature of the software. It really helps us with not losing parts or selling incorrect parts. It helps us keep track of inventory and keep parts loss at a low. It helps us a lot," says Katrina.
Most Loved R.O. Writer Features
With 30-plus years of experience in the automotive repair industry, R.O. Writer understands which software features shop owners require to run, organize, and grow their businesses. R.O. Writer has features for every aspect of the repair shop business, including service writing, invoicing, and customer communications.
"
"My three favorite features have to be the Scheduler for planning the day with techs, the Smart eCat parts catalog, and the ease of use and customizability of the whole software itself," says Katrina.