Driving Auto Repair Shops Forward
The most feature-rich shop management solution
on the market.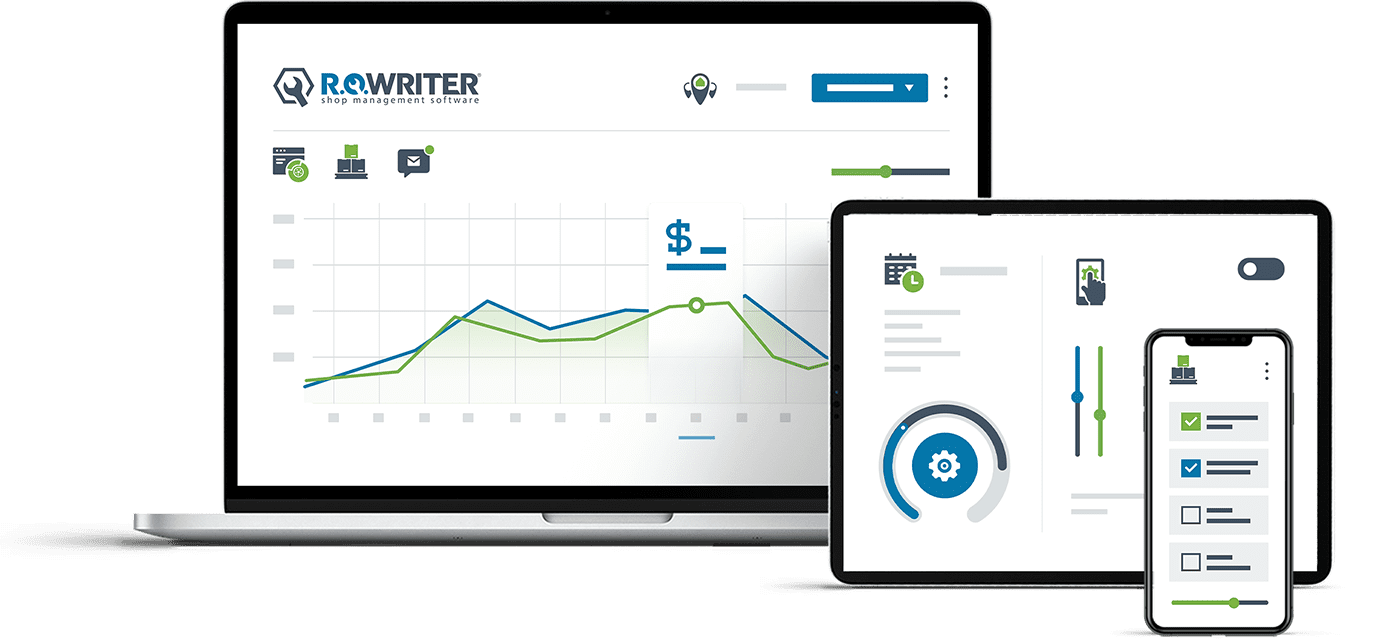 Our Shop Management Software
Features
We have thousands of features to cover every aspect of your business.
See all features
Why R.O. Writer?
R.O. Writer is one of the first shop management software companies on the market. Since our inception, we have gained thousands of customers, built strong relationships with leading industry partners, and continuously added to our product, making it the most feature-rich solution available.

Our passionate employees continue to innovate and work to ensure the software remains both scalable and configurable. R.O. Writer is well-positioned to be your trusted business partner for the long term.
See why
Thousands
of happy shop owners across America
Millions
of repair orders have been placed with R.O. Writer
32
years of
industry experience
66
%
of our customers have
been with us 10 + years
We Integrate with the Best in the Industry
Training and Support
We are here for you every step of the way, from migrating your data over to launching the software, to training and onboarding staff, to optimizing and improving how you use the software so it changes and grows with your business. We are your business partners for long-term success.
Seamless
Data Migration
Personalized Onboarding
Webinars and
Training Videos
24/7 Online
Help and Documentation Site
Why Shop Owners Love R.O. Writer
"
It's really been a "game-changer" for our service writing process, and we are so happy we found R.O. Writer.
Auto repair shop owner
Ohio
"
The Smart eCat catalog is a lifesaver. We shop tons of suppliers in a couple of minutes and no longer have to look them up one by one. We love it. Very simple to use and understand.
Tire and lube shop owner
New Jersey
"
I pushed for R.O. Writer when we decided to open our own shop due to the great experience I had at another shop. The system is well built and is VERY customizable so we can build it more for our everyday use.
"
I have several different POS systems. R.O. Writer is my favorite when it comes to ease of use, hands down.
"
R.O. Writer has everything you need in one database to find out how to repair a car, quote the repair, and invoice the customer.
"
R.O. Writer is a really robust program with a lot of tools and reporting.
Gus Herlong
President of the IMDA and President of Palmetto Garage Works LLC
Book a Demo
Demo the leading automotive software on the market.