R.O. Writer: Improving Repair Shop Profit Margins eBook Series
Part 1: A Guide to Evaluating and Reducing Your Shop's Current Expenses
The first critical step in determining how to increase profit margins at your repair shop is to evaluate your business' current expenses. This eBook will help you understand your business' inner workings to identify areas you can improve or where you can cut costs.

Auto repair shop costs can be grouped into three significant buckets: overhead, labor, and parts. Every dollar that comes into the shop should be broken down into these buckets; whatever is left is your profit.

We will explore these three major expense categories in depth and outline strategies to reduce costs in each area.
R.O. Writer Shop Management Software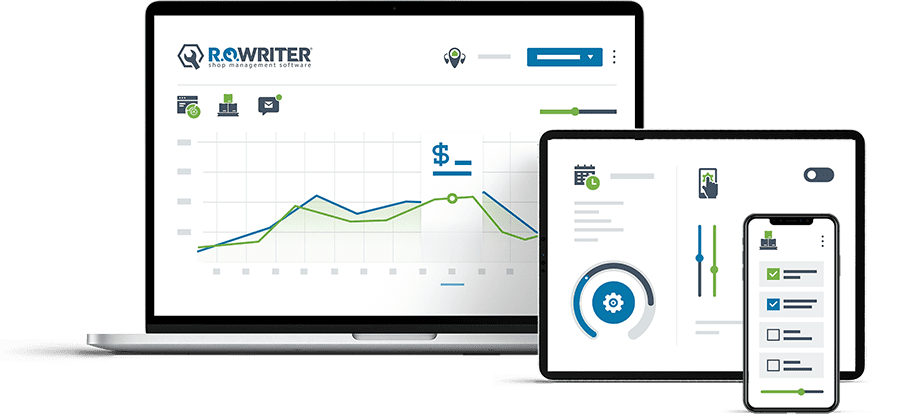 R.O. Writer is a comprehensive auto repair shop software built to help shop owners optimize every aspect of their business, from service writing to invoicing to customer communications and more. It is the most feature-rich shop management solution on the market.
Get a demo